When you're renting out your property for the first time, there's a seemingly never-ending list of things to do. From automating check-in to sorting your vacation rental agreement, you'll spend plenty of time perfecting each and every detail for your incoming guests.
But what happens when these guests aren't what they seem?
While the majority of Airbnb hosts and vacation rental owners will only have fantastic guest experiences to share, there are some very rare occasions when things don't go exactly to plan.
Airbnb horror stories
Although we're not trying to scare you, we've scoured the internet to collect some of the downright most disastrous Airbnb horror stories of the last few years.
Hopefully, you'll breathe a sigh of relief reading these tales, knowing that it's highly unlikely it'll happen to you. And remember: if you want to reduce the risks to a minimum, setting up some house rules beforehand may save you many headaches afterwards. You can download our free Airbnb house rules template below.



Without further ado, here are some of the worst Airbnb anecdotes we could find!
1. The flat that became a pop-up brothel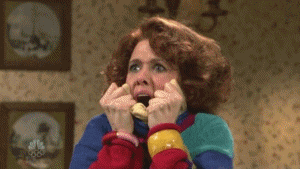 In a time-old tale of trusting your gut instincts, Colin found out the hard way that an Airbnb guest who wanted to pay cash (rather than through the website's secure system) should've been a red flag from the beginning. A quick Google of the guests' names lead Colin to discover they were actually high-profile escorts who had been using the property with their clients.
Upon arrival, he found empty wine and Prosecco bottles, along with used condoms and wrappers overflowing out of the bin. He suspects the escorts made a grand total of more than £5,000 during their two-night stay in his £85/night rental.
2. The "should have known" New Year's disaster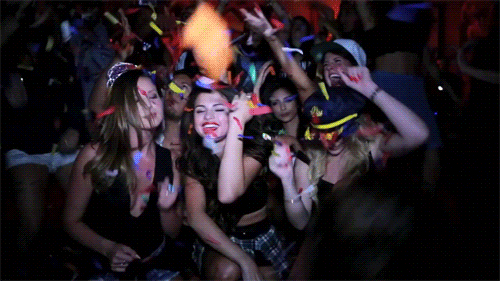 When Rikki Campbell booked Christina McQuillian's London apartment for "New Year's celebrations", the host didn't think twice before accepting. A few hours and a few thousand pounds worth of damage later, neighbours called McQuillian to warn her of a 100-strong party that was happening at her London home. As well as leaving a stench of cannabis behind, the partygoers also managed to rip floorboards and pull a television off the wall.
3. The Airbnb apartment turned "junkie den"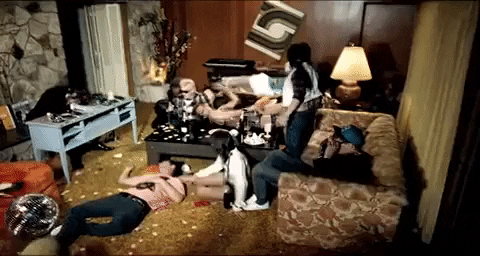 In Sydney, host Holly rented out her apartment for 10 days, hoping the money she earned would help pay off some credit card debt. After check-out, Holly went home to check on her property and do a bit of cleaning – that's when she found out the guest had lied about the purpose of her visit.
As well as finding drug paraphernalia, drugs and other unidentifiable substances strewn across the apartment, Holly's home had been completely ransacked with valuable items stolen, expensive rugs used as ashtrays and the only towels left behind were blood-soaked. The guest and her visitors caused more than $10,000 AUD worth of damage in total. Yikes!
4. The Airbnb Experience gone wrong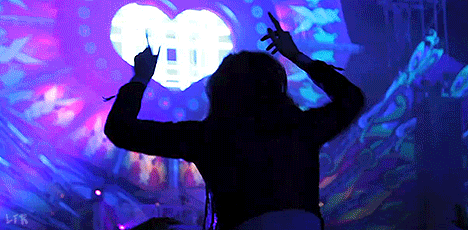 Airbnb recently introduced the music experiences concept – with the idea of bringing people together for intimate, exclusive gigs. It did not, however, expect tourists to take advantage of this and hold all-night raves in locals' apartments.
The party in question was fully equipped with a professional sound system and even a bouncer to approve tickets, squeezing an apparent 200 or so people into a one-bedroom apartment and partying until 6am. All while the Airbnb host was away in Vietnam and couldn't do anything to help…
5. The Airbnb guests that refused to leave the apartment
Cory Tshcogl rented her vacation rental apartment in Palm Springs to two brothers for six weeks. The booking process went smoothly and everything seemed normal. However, they refused to check out. They cited California's tenant rights which makes it difficult to evict guests/tenants after 30 days without having to pay for a relocation fee. Fortunately, the Pashanin brothers left quietly in the night after two months without any damages thanks to a firestorm of publicity and the help of a couple of lawyers. (AirBnB offered to pick up the legal fees.)
6. Getting a bad review from a guest that never stayed at the vacation rental
A woman with 5-star reviews on Airbnb booked a vacation rental for the MotoGP weekend. The owner had instant booking activated on her account so she was automatically accepted. The problem is that she never stayed at her property. Her fiancé and guy friends trashed her house and left bags of trash and food everywhere. They even stole bottles of liquor that were hidden around the house.
The woman who booked never complained while her fiancé and friends were at trashing the house but after they checked out, she left a nasty review about her and her rental.
7. The Hangover movie set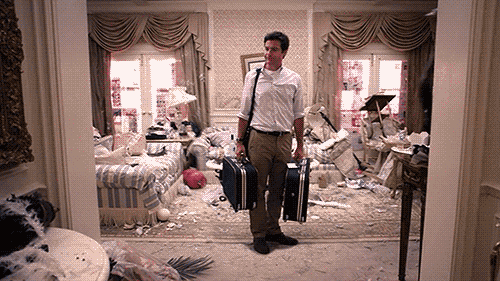 Looking to make a few dollars during the Ryder Cup, Heather Harnell decided to rent her condo using Airbnb. Her first ever guests? They left her apartment making The Hangover movie set look tame. As well as reports of there having been around 60 people in the apartment, the host found cigarette burns throughout the bedrooms and living room, trash tossed everywhere, the TV had been stolen and just about everything else was broken or gone. Total damage price tag? A whopping $14,000!
8. The smell of death
Owners who rented out their cabin to 5 young adults came back to a disgusting smell of death. The only thing they found to explain the special smell was 6 dead deer underneath the house.
9. The hosts who would've preferred their house had burned down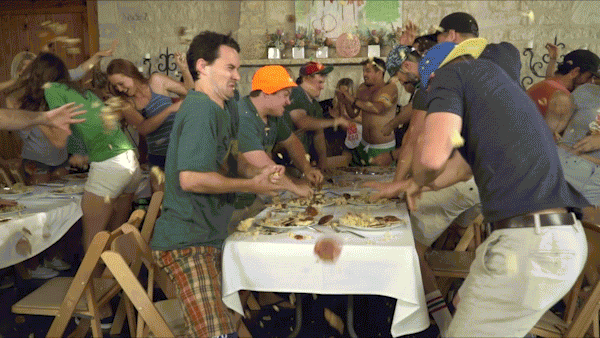 As many of these stories go, people who throw parties in Airbnbs do this for a reason – they don't want to ruin their own homes. Which is, unfortunately, exactly what happened to Star and Mark King's Calgary home when they rented it on Airbnb.
Police said they'd never seen a house which had been trashed so badly, and the owners themselves wished the house had burned down, rather than the total destruction that took place – food everywhere, occupants had urinated everywhere, and furniture such as sofas and tables were completely broken beyond repair. Police described the episode as a "drug-induced orgy" and an estimated $50-75,000 worth of damage was caused.
10. The house that actually burned down
While most of these tales come from hosts' points of view, an equally horrifying Airbnb story comes from a former employee, who shared their experience on reddit.
"I used to work Customer Service for Airbnb. One night at around 4am, I got a call from a guest saying that the place they rented was burning down. Twenty minutes later, I got a call from a host saying that a guest had burned their place down. It wasn't really my job to figure out who was at fault, or even what actually happened, but one thing was certain. That place did burn down."
(Note to any guests reading: Airbnb customer help is not the fire department. Always call the emergency services before anyone else if the rental you are staying in starts to burn down.)
Owners, don't let these few Airbnb horror stories put you off renting out your vacation home – just a very small percentage of these hosts have been unfortunate enough to have a bad experience like this. After all, 2.9 million hosts can't be wrong about the platform!
Happy hosting and, if you have any stories (good or bad) to share, we'd love to hear them in the comments.